6. June 12th, 2021

Qinglong GRC was awarded the title of advanced standardization unit, and Qinglong Chairman Mr.Song was also elected as the vice-chairman of the GRC branch of China Concrete Association.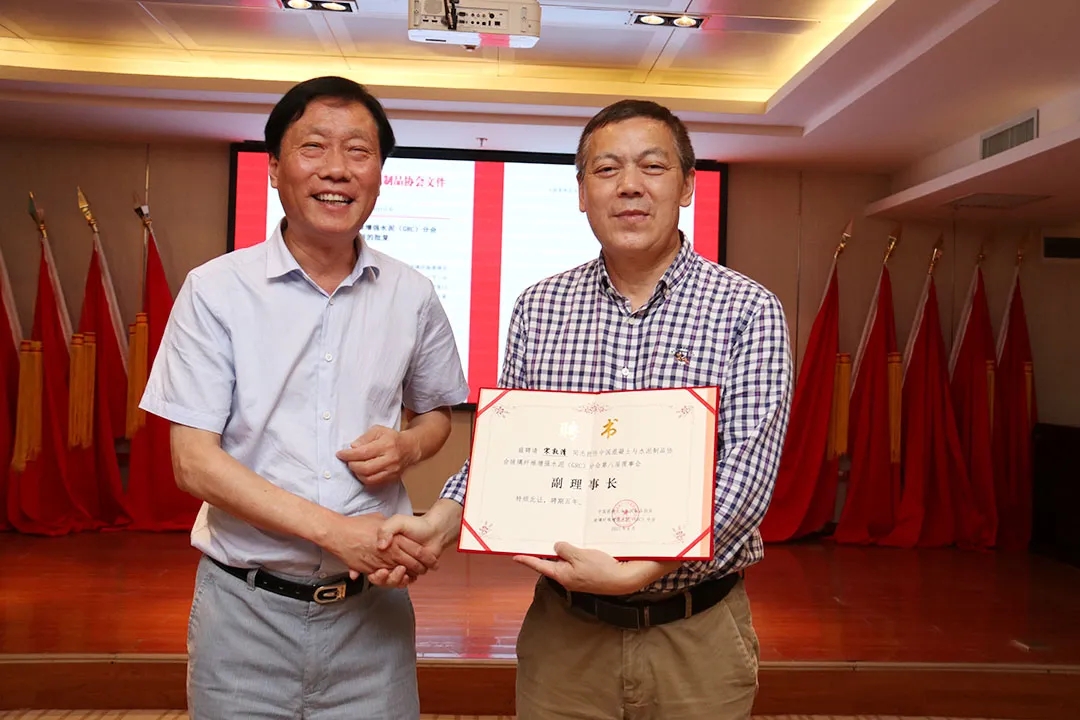 7. August 2021
Successfully won the bid for the GRC supply project of the third-line construction spiritual and cultural expansion exchange base in Panzhihua City, with a contract value of more than RMB14 million.
8. August 26th, 2021
Qinglong Home Improvement Waterproof Division successfully held its fourth anniversary in Jining, Shandong Province, China with four years of glory and a new journey.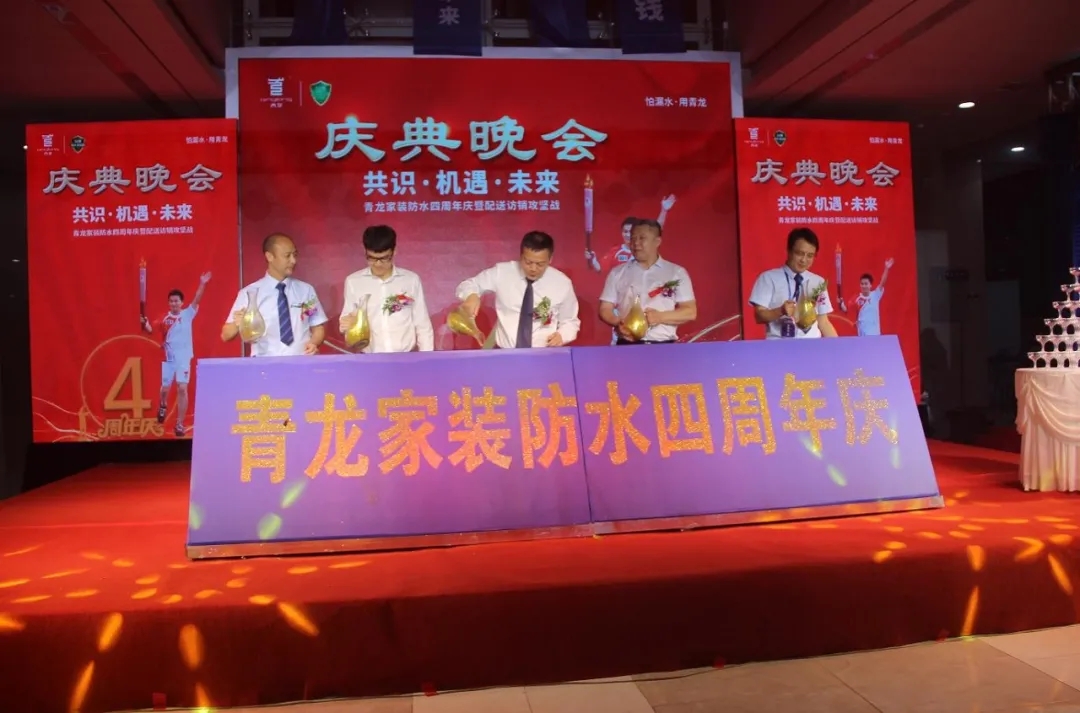 9. September 22th, 2021
Qinglong Waterproof K11 obtained Singapore International Green Certification.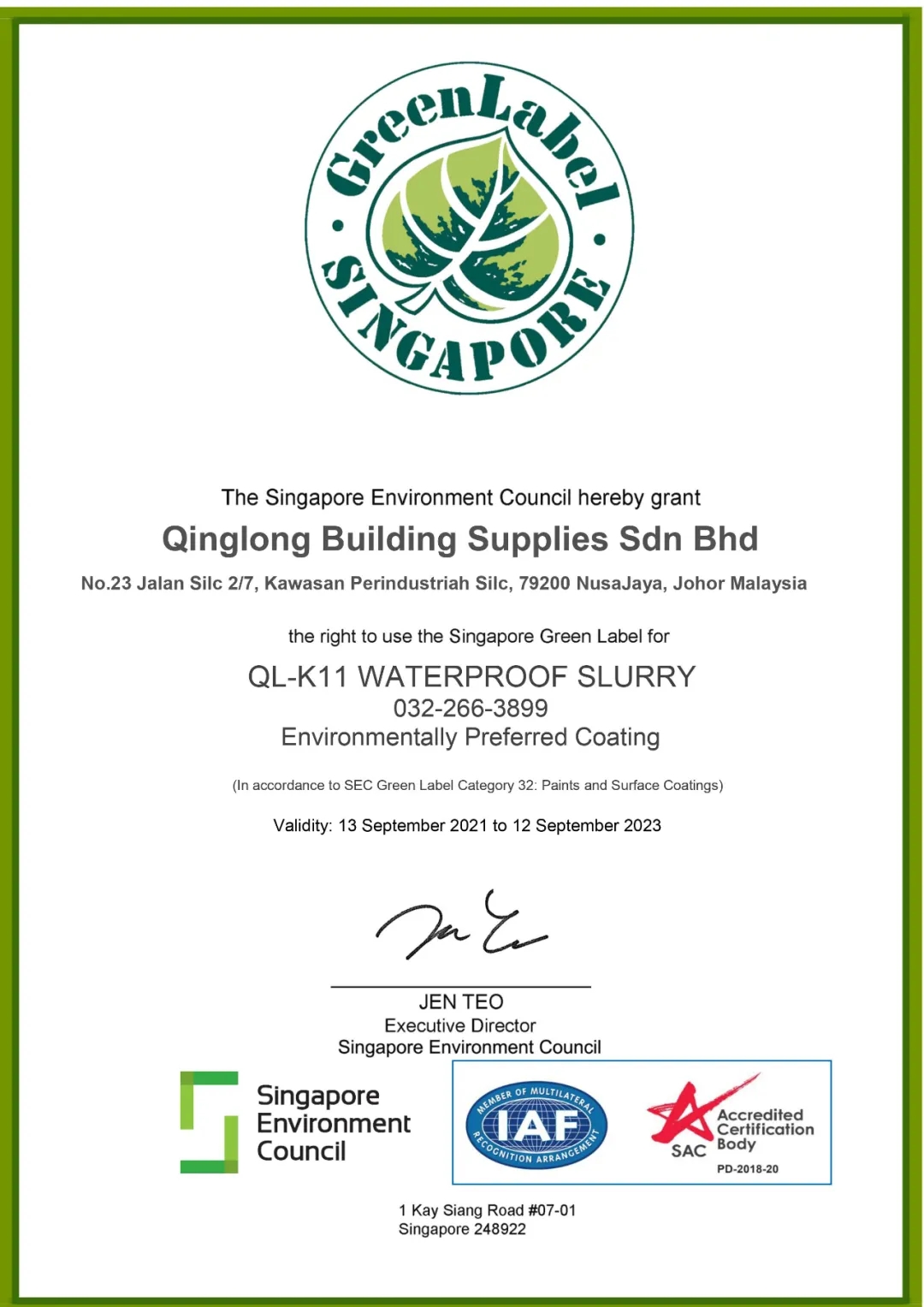 10. October 12th, 2021
The "high-performance acrylate spray membrane waterproof coating and its preparation method" and "durable water-based non-curing modified bitumen waterproof coating and its preparation method" applied by Qinglong obtained the invention patent certificate issued by the State Intellectual Property Office.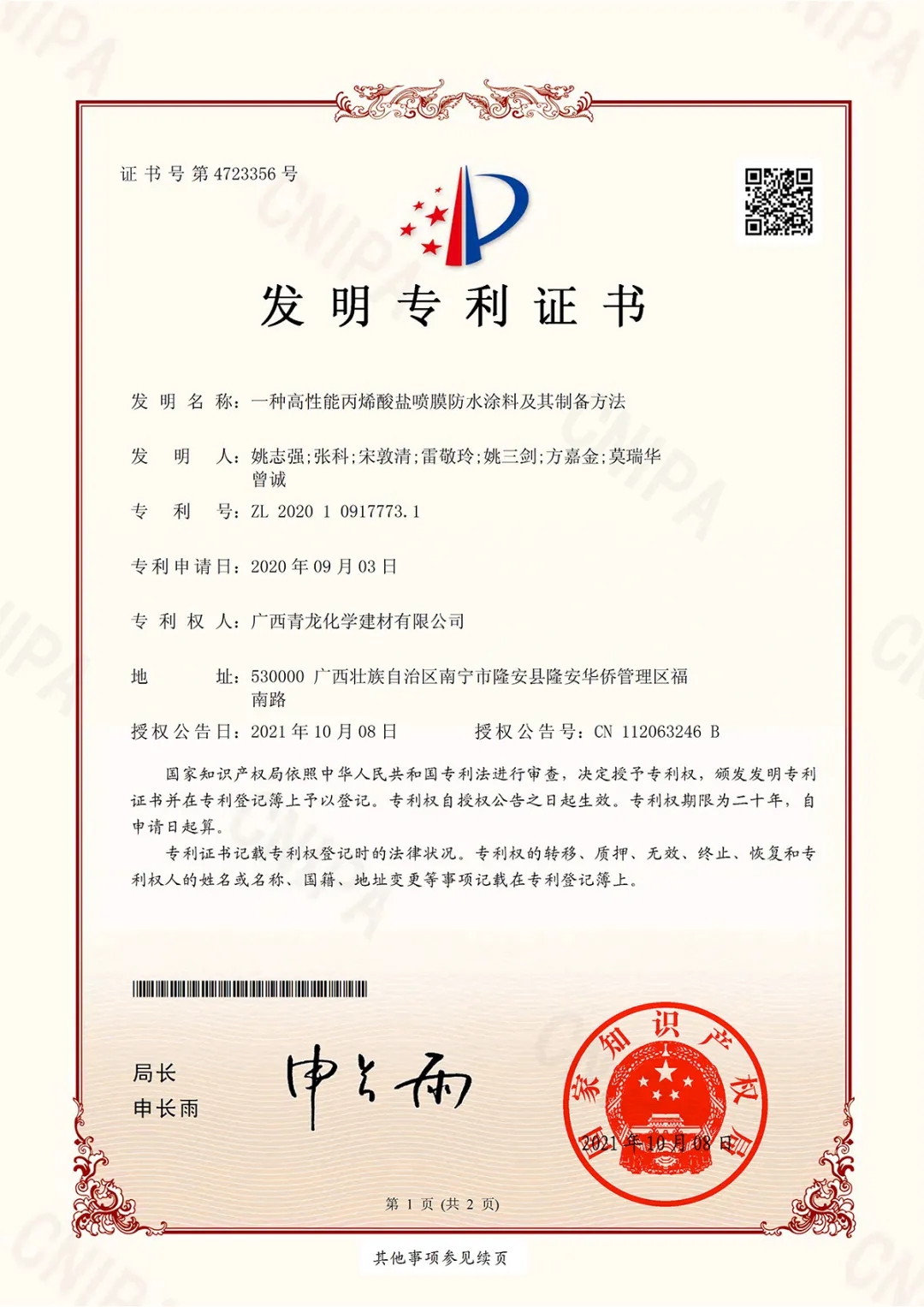 United we stand. QINGLONG Keep Fighting 2022!
Join us and Be part of our story!
Please let us know if there are any questions regarding the Global Franchise or Home Waterproofing Products.