Guigang Pingnan Central Plaza covers an area of 41.65 acres, with a total land area of 27,765 m2 and an estimated total investment of nearly 500 million (RMB). It is also equipped with a 12,000 m2 underground civil air defense super-large parking lot. After the project is completed, it will become the largest commercial center, fashion center, and wealth investment center in Pingnan.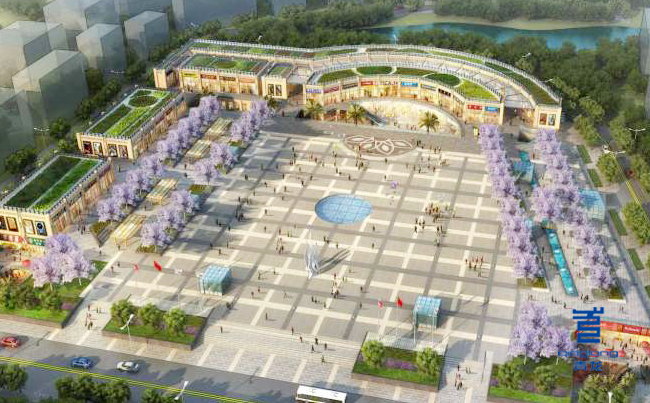 The basement floor of the project is all made of QINGLONG PCM waterproofing membrane, and the construction method adopts the pre-laid anti-adhesion method. During construction, firstly, lap the lapped edges of the coils and lay them back on the base cushion, then remove the isolation film and sprinkle dry cement powder to complete the waterproofing construction. Due to the superior performance of this type of coiled material and the simple construction, it will not only saves the leveling layer and protective layer but also save time in the subsequent process and greatly shorten the construction period. The outsourced waterproof layer further strengthens the waterproof effect, so it is affirmed by Party A and the general contractor.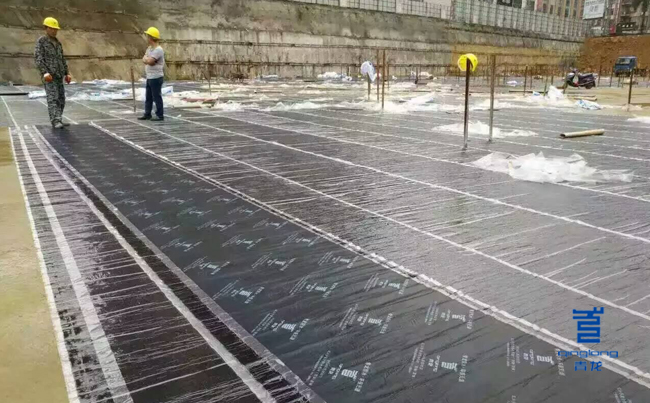 QINGLONG PCM waterproofing membrane adopts copolymer resin polymer (HDPE, LDPE, EVA, PVC, ECB, TPO) and other homogeneous sheets as the main waterproof layer, on the upper surface or the upper and lower sides of the membrane. The surface is coated with a layer of rubber asphalt self-adhesive material with creep function and then covered with a polymer self-adhesive waterproof membrane made of silicone oil anti-stick isolation film, which can be reinforced with fabric on the polymer sheet to form a polymer waterproof membrane. coil. Because the material has low requirements on the basic conditions, strong bonding with the basic layer, no water channeling, simple and fast construction, it is widely used in various industrial and civil building roofs, basements, tunnels, bridges, reservoirs, and other building parts.