GRC IN LANDSCAPING
In building projects, leisure facilities, urban renewals and municipal schemes ever-increasing attentions is being focused on the built environment. GRC is playing a major role.
Seating, planter, receptacles, kiosks, bollards, signs, statues and fountains, to name but a few, all benefit from being made in GRC with its ability to tailor shape, form and surface finish and to be aesthetically compatible with the chosen environment.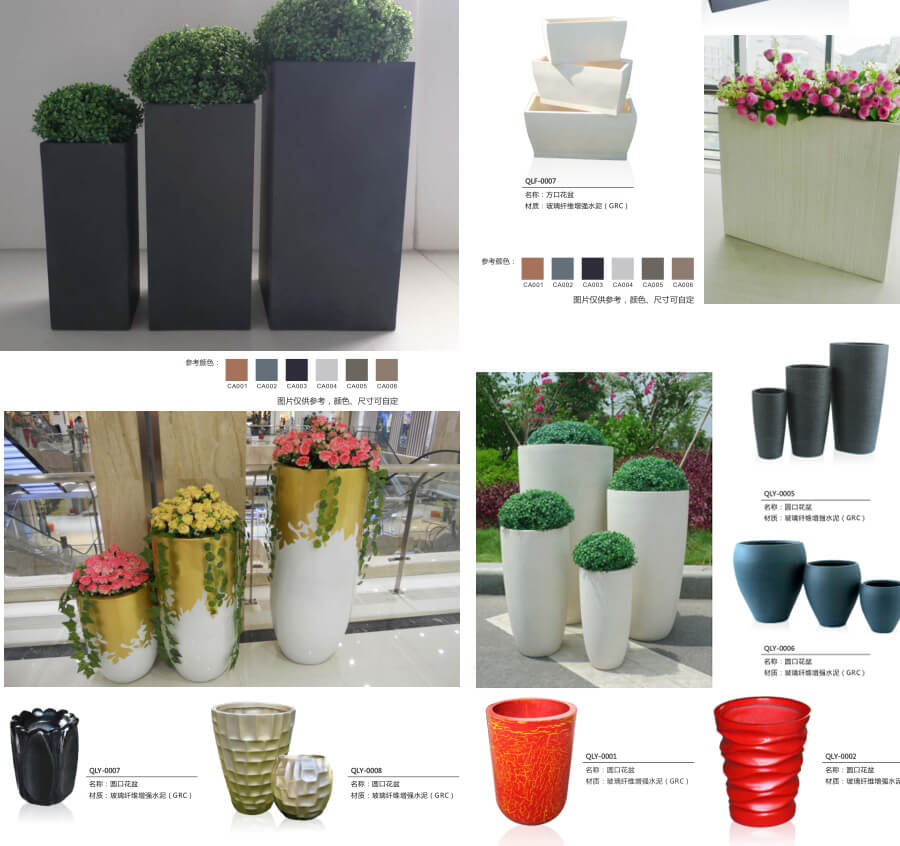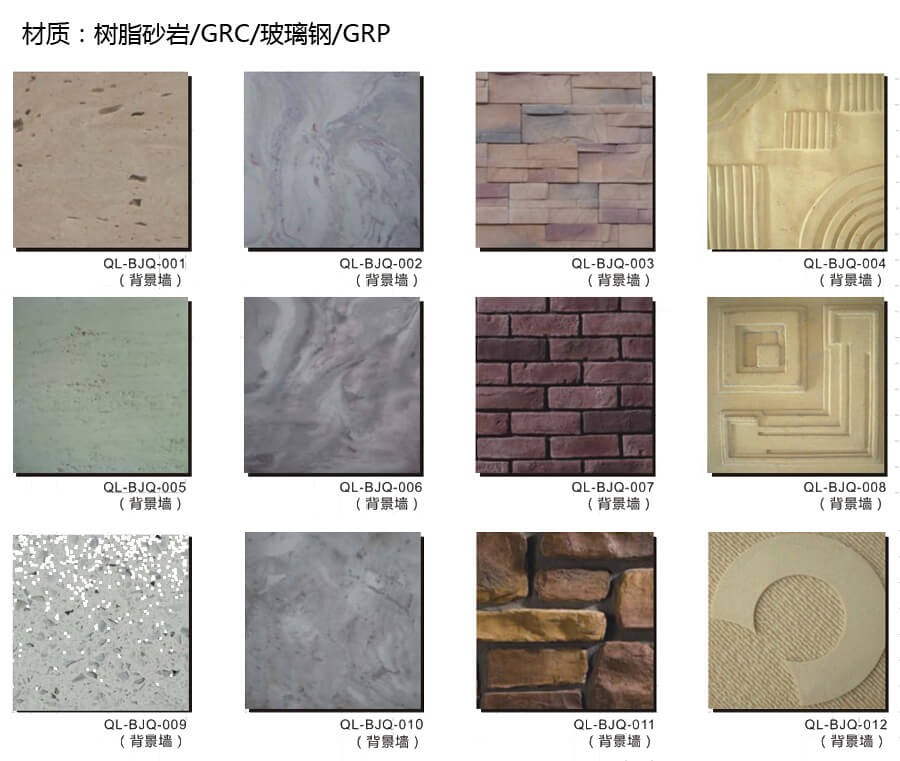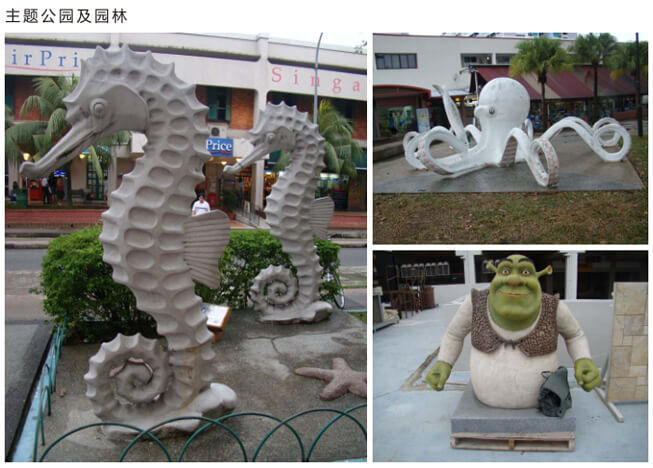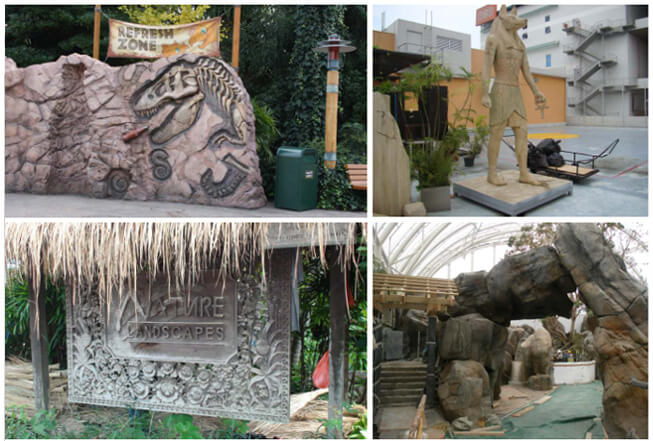 QINGLONG PROJECT
FLOWER ORCHARD PROJECT CLASSIC CASE OF GRG
Guiyang Flower orchard Project is the biggest building under construction in 2015 in China, the total building area is 5,600,000m

2

. The interior decoration use a large number of GRG material, the designs more than 140. Exquisite unique mould, it is the most complexity project in similar products in China.

Qinglong has become one of the suppliers of this project rely on its strong strength. The project gets high praise from customers.