GRC IN CLADDING PANEL
GRC can be moulded into thin and lightweight panels with an extensive variety of different shapes, structures and surfaces, making it a great alternative for prefabricated cladding. GRC is a practical and pliable alternative to precast concrete, a lighter material that offers greater creative control over shape and finish.


HANXIU THEATER
Hanxiu Theater is developed by Wanda Group and Qinglong. "Han" means the spirit culture of China's main nationality. "Xiu" is the transliteration of "Show". The creative inspiration comes from China traditional culture of Red Lantern. It covers over 86,000 square meters and with height of 59.8m. It is equipped with 2,000 seats and VIP passage. We undertake the production and installation of GRC project in 2013.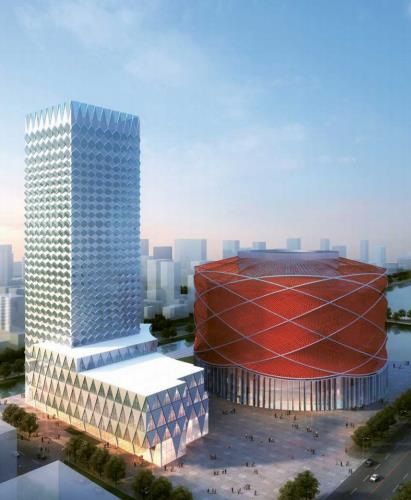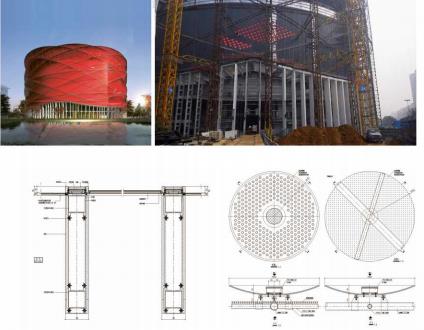 QINGLONG PROJECT
HAINAN INTERNATIONAL CONFERENCE & EXHIBITION CENTER
Hainan International Conference & Exhibition centre is divided into exhibition center and conference center. As the "Urban business card", it is the high-end service platform for official and business activists and plays a role for the citizens and tourists' daily leisure, travel, visit and other activities of large-scale exhibition center.
The material for the GRC roofing system is introduced from US, special for Hainan's climate characteristics, like high temperature, high humidity, Typhoon-prone, etc. By introducing UHPC formula. The compressive strength and flexural strength have been greatly improved. We undertake the production and installation of GRC project.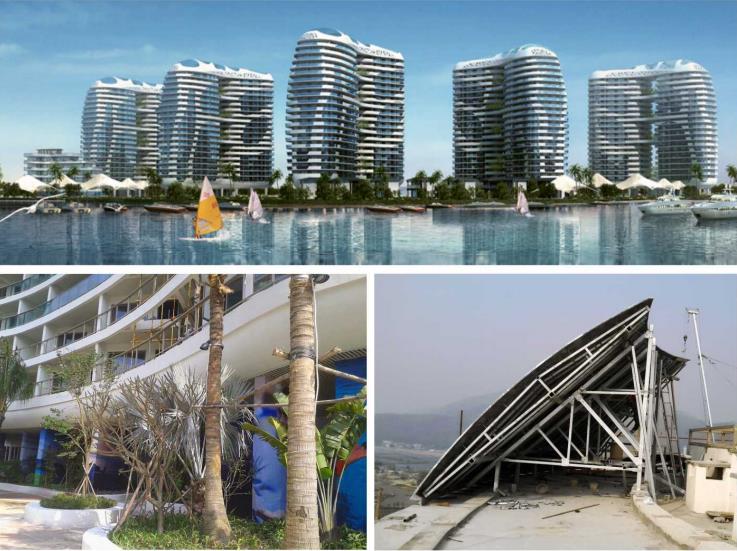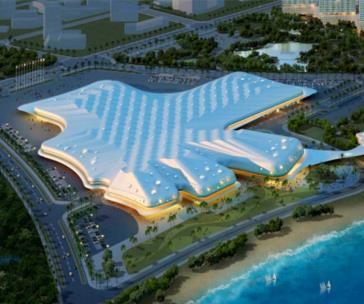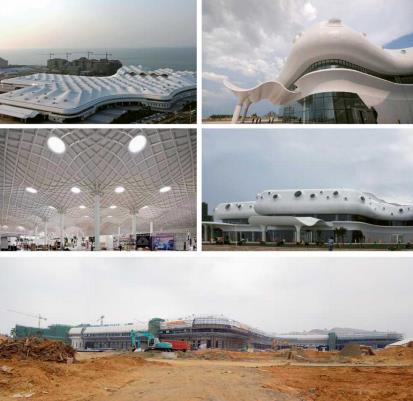 Picture of GRC Model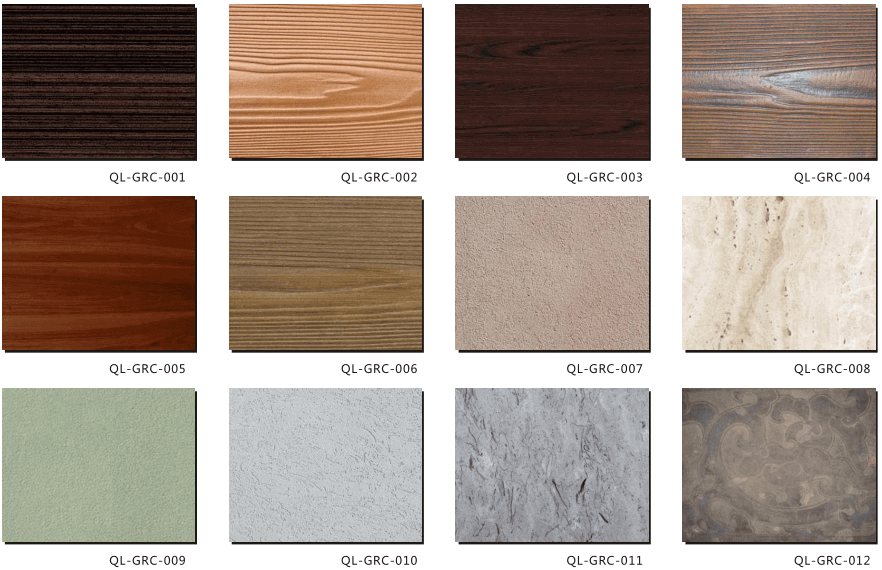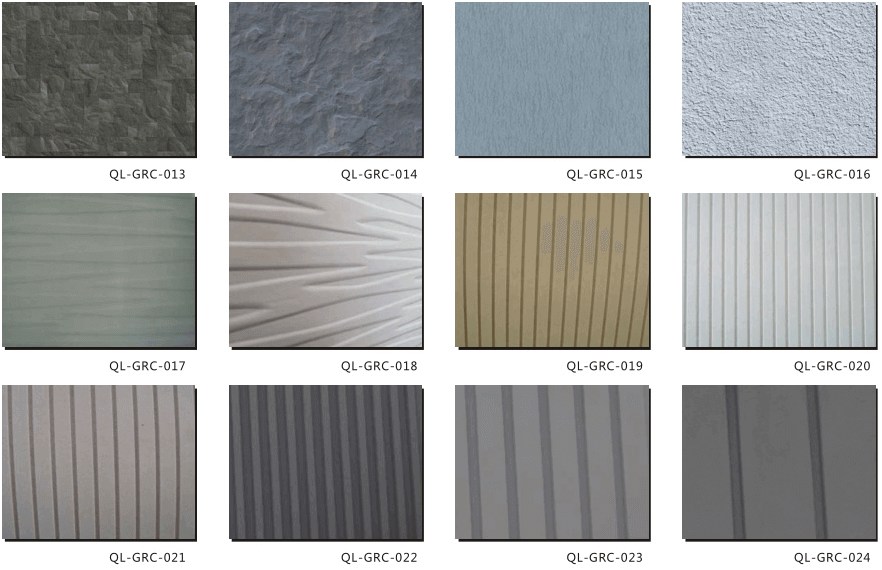 Picture of GRC Marbleized Model